Buy to Let Portfolio Mortgages
Ascot Mortgages are a well-established buy to let mortgage broker, and being one of the UK's leading buy to let mortgage experts, we can not only find and secure the best deals on individual buy to let mortgages, but we also work with professional landlords with multiple properties (usually 4+).
A buy to let portfolio mortgage makes it easy for landlords to manage their property portfolio finance as a whole, and enable the value or equity to be used to further expand the portfolio size. As a landlord the properties either need to be in your name, or the name of a limited company to qualify for a portfolio mortgage.
Other benefits to having your properties on a portfolio mortgage include having only one mortgage account and one direct debit; being able to calculate the overall rental income percentage over your entire portfolio to support additional property purchases. It also makes future remortgaging easier as you only have one account to consider.
For more advice about moving your buy to let mortgages to a portfolio mortgage, or to remortgage an existing portfolio mortgage please contact us today and an expert buy to let broker can explain the process and the deals available to you in more detail.

Experts in dealing with buy to let mortgages
Free initial financial advice
Simple, fast, hassle-free service
We will search the whole market for you
How buy to let portfolio mortgages work
When landlords own two or more properties, this is generally referred to as a property 'portfolio'. Mortgage lenders have designed a product known as a 'buy to let portfolio mortgage' which uses the fact that BIM45700 exists. With this product the properties comprised in the property 'portfolio' are treated as being held within a single account. The individual properties may have separate mortgages with different interest rates charged but the value of such a 'portfolio' account is that it is treated as a single account regardless of the number of properties. The use of one portfolio is contained in one agreement; this means one direct debit mandate, one monthly payment and one mortgage statement for the entire buy to let mortgage / property portfolio.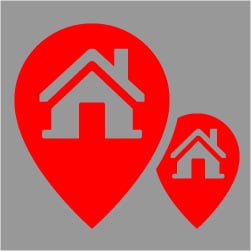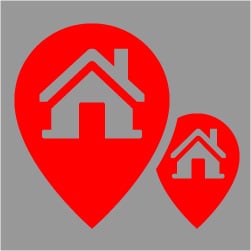 Building your buy to let portfolio
Currently as properties struggle to sell, if you are in a position to buy, many bargains can be had. The rise of TV shows which focus on the highs and lows of property developing have inspired people to try to build up a buy-to-let portfolio. Sometimes it seems too good to be true and often it can be. As with any investment, especially one where the rewards can be substantial, there is an element of risk involved with establishing a property portfolio. Here at Ascot Mortgages, we thrive on giving impartial advice, with a free initial conference, so before you embark on your buy to let project, it is well worth giving us a call. Any investment needs some capital to invest in it before any profit is made, even if this is paying a mortgage arranger their fees and to look over the property to value it. Therefore, it is important that you seek advice from a BTL broker such as Ascot Mortgages, to make sure that you get the best advice and minimise your outlay and costs.
So, with this in mind, what should you do when starting out on your property journey? If you are a first time landlord and you are just starting to build a property portfolio, it is often advised to buy local to your home, or somewhere that you know well. This means that you can be on hand to deal with any problems, either with the purchase itself or with your tenants, once they move in. There are often local property investment groups that you could join, to get advice from those who have plenty of experience in the buy-to-let market.
Buying investment property
In addition, think about the type of property that you wish to buy. There is a difference between how you would look at a property that you intend to live in and one that you are buying as an investment. Often, the price of the property can determine if it is suitable; you need to make it appeal to the most renters and make sure that you do not pay too much for it. Over-paying for a property could mean that any potential rental income would only cover the mortgage, without any interest or agents fees and certainly without generating profit. You could consider a high LTV buy to let mortgage. You also need to think about who your target market it; if you are aiming at young professions, a flat in a city may be more suitable; young families might benefit more from a house with a garden and away from a road. By researching into your current area, looking at the type of rent that is paid and who tends to live there, you can set yourself up to make a sound investment.
If the rental property you are looking to buy does not qualify for a buy to let mortgage (this can be the case with auction property or property which may need significant repairs) you could also look to a bridging loan, a short-term loan designed to help you snap up property bargains before your mortgage is arranged. Although this can be a more expensive form of borrowing, the discount on a potential property by buying quick, or at auction, can offset this.
There are a range of options and tips that can be used to help you build your property, buy-to-let portfolio. Most buy-to-let mortgages are on an interest-only basis, which means that it is an investment for the long term. If you can gain rental payments that cover over the interest, you can either save this money for another investment or use it to pay off the mortgage at the end of the term. Ascot Mortgages can talk you through the options with no obligations, give us a call today to discuss your buy to let mortgage requirements.
Ascot Mortgages offer a comprehensive range of mortgages from across the market. We are dedicated to providing the very best financial advice and the highest standards in customer service.
Please contact Ascot today, and you will be very glad you did.